​Thousands of russia's Military Want to Be Alive and Ready to Surrender
For the moment more than 4,300 requests of russian military were registered by Ukraine's state project "I Want to Live"
As a spokesperson of "I Want to Live" project Vitaliy Matvienko states, more than 4,300 Russian servicemen and mobilized are ready to voluntarily surrender to the Armed Forces of Ukraine and have submitted relevant appeals within the framework of the state project of Ukraine dubbed "I want to live".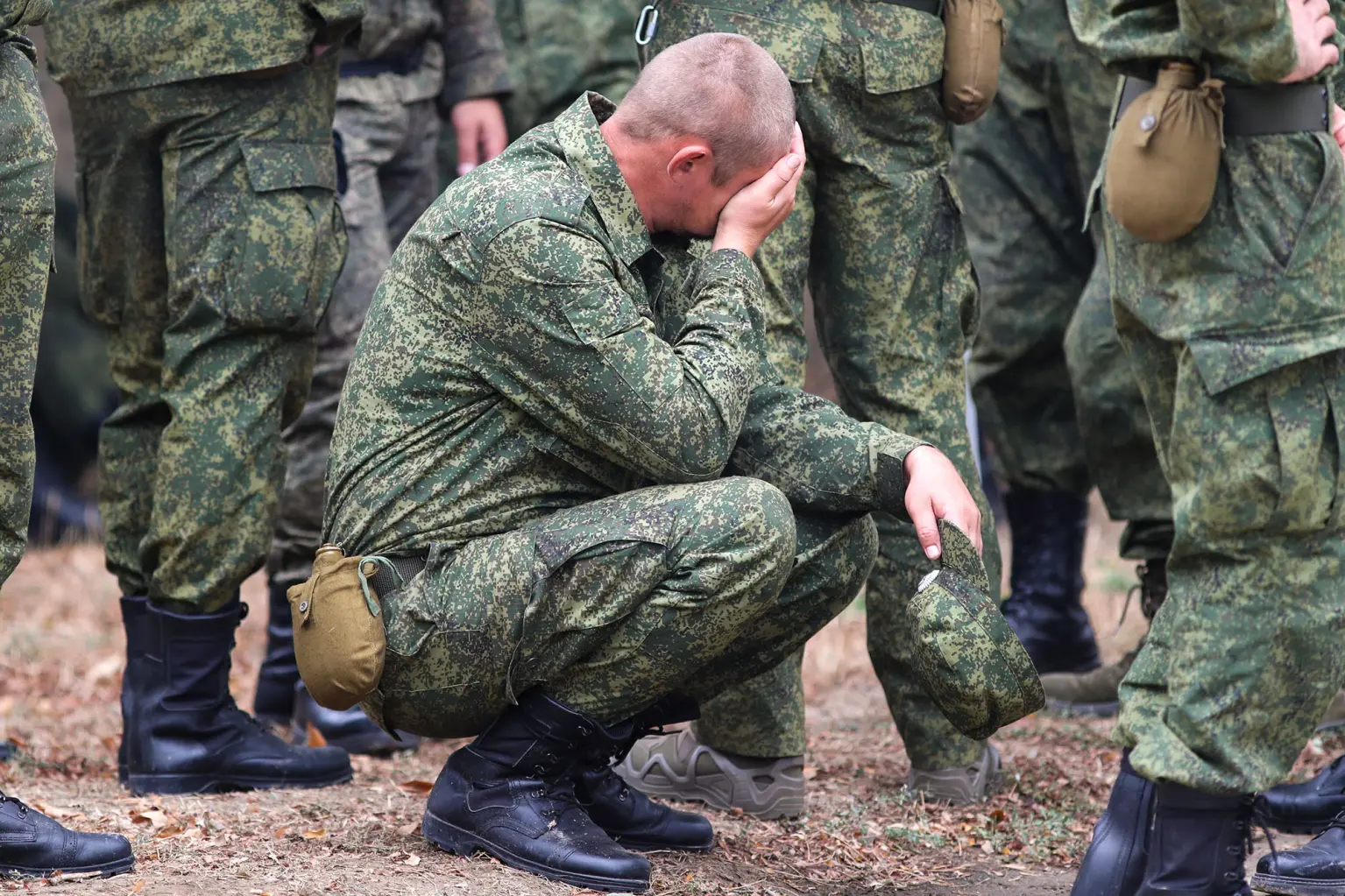 "There are more than 4,300 requests since the start of the project 'I want to live' and at the moment. Basically, these are Russian servicemen or mobilized, who are interested in how to surrender. Or they are those who have already decided to surrender, and we communicate with them, carry out all the necessary work," Matvienko said on the FREEDOM TV channel, Interfax-Ukraine reports.
According to him, all the necessary work is already being carried out with many of them in order for this procedure to be safe. At the same time, Matvienko stressed that Ukraine guarantees full security of all conversations, correspondence with potential prisoners of war of the Russian Federation.
"In order to protect them in the future, after they can be exchanged for Ukrainian servicemen, we register them as those who were captured during the battle. Thus, it guarantees them all social benefits," the spokesperson of the project added.
The state project "I Want to Live" was launched in September 2022 and is designed to help Russian army servicemen safely surrender to the AFU. It includes a Single center (website) and a round-the-clock hotline for receiving appeals from the Russian military and their families.
As Defense Express reported the President of Ukraine Volodymyr Zelensky has shared a video about russia's missile terror stating that russia has fired thousands of missiles at Ukraine that could destroy the infrastructure of any country, but Ukrainians effectively resist russian terror. We also wrote, that russia is Ramping Up Production of Domestic Equipment, Including by Reducing Quality of Products.
Sweden to upgrade its Gripen fighter jets
Sweden-based aerospace and defense company Saab announced on Friday that it has received an order from the Swedish Defence Materiel Administration (FMV) to ensure the continued operability of and provide capability enhancements to the fighter aircraft JAS 39 Gripen C/D.
As noted by the company, the order value is approximately SEK 3.5 billion ($340 million) and the contract period is 2023-2029.
The contract also includes options that enable FMV to place additional orders for capability enhancements during 2023.
The enhancements will provide Sweden with a more effective and powerful fighter capability. The aircraft will be equipped with a new version of the engine, which will enhance flight performance. A more effective electronic warfare system will also be introduced and the upgrade will create conditions for increased attack capability with a new payload.
The order encompasses an upgrade to Saab's latest fighter radar, which provides increased performance with emphasis on enhanced fighter capability and extended detection and tracking range. It also includes an upgraded and future-proof avionic system which, among other features, enables fast software updates of the sensor function.
"This upgrade will provide the Swedish Air Force with a significantly stronger fighter capability. The contract is a big leap ahead in terms of radar performance and functionality, both for the hardware and software, and will future-proof the operational capability of Gripen C/D," says Jonas Hjelm, Head of Saab's business area Aeronautics.
The capability enhancement will enable better interoperability between Gripen C/D and Gripen E, for example by the upgrade of support systems and data links. Interoperability is a prerequisite as the platforms will be used in parallel over many years.
Major General Kovalchuk: We are preparing for possible offensive from Belarus in late February
Head of the Operational Command South, Major General Andrii Kovalchuk has said that the Armed Forces of Ukraine are preparing for a possible offensive of the Russian troops from the north, from the territory of Belarus at the end of February.
"We are considering a possible offensive from Belarus at the end of February, maybe later. We are preparing for it. We are investigating. We look at where they accumulate strength and means. We are preparing," Kovalchuk said in an interview with Sky News.
He does not rule out another wave of mobilization in Russia. At the same time, he notes that no matter how many soldiers the president of the aggressor country sends to war, the Ukrainian defense forces are ready to fight, but they need even stronger support from Western allies.
"I believe that our position and the position of our partners today should be clear. If Putin carries out a full mobilisation, our partners are ready to provide us with all the force and means to stop not an army of 300,000, but an army of a million," Kovalchuk said.
In the immediate term, the general said Ukraine needs weapons from Western allies that are intended for offensive operations. In particular, Ukraine needs both tanks and planes, as well as "a reliable air defence system that is at least 95% effective".
"We need more collective weapons – not an assault rifle, but a machine gun; not a projectile, but a cluster munition. There is a corresponding counteraction to the enemy's actions. We are sure that our partners will help us in this matter – those who want [us] to win. Because it is not only Ukraine winning today, but the entire civilized world. And we must win," he said,
The general is convinced that Ukraine will retake all its territories occupied by Russia, including Crimea.
"Crimea is a must – it is only a matter of time," the general said, sitting in front of a line of flags representing different regions in the south of Ukraine, including the peninsula," Kovalchuk said.
Source: ukrinform
U.S. committed more than $19.3B in security aid to Ukraine since Feb 24
The United States has provided Ukraine with more than $19.3 billion in security aid since the beginning of Russia's full-scale aggression.
Pentagon press secretary Brigadier General Pat Ryder said this at a briefing in Washington, Ukrinform reports.
"Since 2014, the United States has committed approximately $22.1 billion in security assistance to Ukraine and more than $19.3 billion since the beginning of Russia's unprovoked and brutal full scale invasion on February 24th," he said.
He assured that to meet Ukraine's evolving battlefield requirements, the U.S. will continue "to work closely with our allies and partners to provide Ukraine with key capabilities and assistance, to include training."
As Ukrinform reported, the United States on December 9 announced a new military aid package worth $275 million for Ukraine, which includes missiles for the High Mobility Artillery Rocket Systems (HIMARS), ammunition for artillery, as well as new capabilities to boost Ukraine's air defenses.
Source: ukrinform